The Best Magento Website
Development
Magento offers businesses an incredibly strong, scalable online store-front and considered as one of the most powerful development platform in Ecommerce website development. Our professional team has worked on a number of Magento development projects and provided analytical support to businesses on this platform.
MAGENTO
Website Development Overview
Multiple online stores can be created via a single CMS.
Easily control and managed online store.
Highly flexible design options and integrations.
Thousands of Magento extensions to meet your requirements.
Integrated with Amazon Payments, PayPal, Authorize.net, and Google Checkout
Email Notifications of Orders.
Flexible to meet your corporate unique needs.
Open-sourced platform that has an advanced FREE licensing option that is perfect for small start-up businesses.
A strong Magento developer community across the world means that as your business grows, there will always be support on-hand and available to you.
Interested?
We Are Too.
We always have our eyes open for a few good clients. Contact us for a FREE design CONSULTATION.
Why INGIC Design Is The Best Web Design Company ?
At INGIC Design, we design websites that promise to establish businesses with a robust brand representation in the market.

Sleek Design
INGIC Design provides professional website designs with corporate and user-centric features to stand out from the crowd.

Robust SSL Security
INGIC Design maintains high quality security parameters that carry strong SSL trust factor to attract more clients.

Fastest Turnaround
Our expert web designers are able to deliver your first draft within 1 to 2 weeks of your order placement.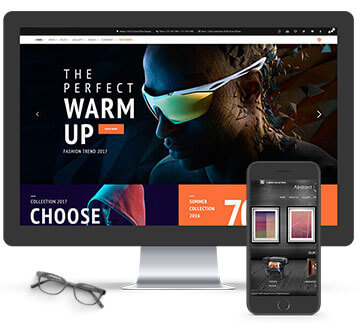 SEO Optimised
Our delivered websites are fully optimized so you don't have to worry about getting ranked in the top websites.

Free Features
Enjoy our amazing giveaways. Free Google AdWords voucher, free hosting plans and domain for a whole year.

Fully Customized
We don't use existing templates in website designing. Instead, we design the websites from scratch for perfection.