The Best Shopify
Website Development
Shopify is a full turn-key Ecommerce solution that can help your business get started with almost every aspect of Ecommerce. Shopify provides not only the Ecommerce functionality and flexible design options, but also the hosting of your site on high-specification servers designed to provide maximum performance.
Shopify Ecommerce
Website Development Overview
Shopify provides payment gateway and also lets you connect to other local payment if required.
Shopify also allows you to sell products on social media platforms such as Facebook, Twitter and others.
Your customers can browse and buy with built-in mobile commerce shopping cart.
Shopify secure your information by the same level of security used by banks either pages, content, credit card, and transaction.
Enjoy acceptance of Visa, Mastercard, Discover, and American Express the minute you launch your shop.Flexible to meet your unique needs.
You can gather customer database by enabling customer account creation at checkout.
Professional reporting and analytical data.
Interested?
We Are Too.
We always have our eyes open for a few good clients. Contact us for a FREE design CONSULTATION.
Why INGIC Design Is The Best Web Design Company ?
At INGIC Design, we design websites that promise to establish businesses with a robust brand representation in the market.

Sleek Design
INGIC Design provides professional website designs with corporate and user-centric features to stand out from the crowd.

Robust SSL Security
INGIC Design maintains high quality security parameters that carry strong SSL trust factor to attract more clients.

Fastest Turnaround
Our expert web designers are able to deliver your first draft within 1 to 2 weeks of your order placement.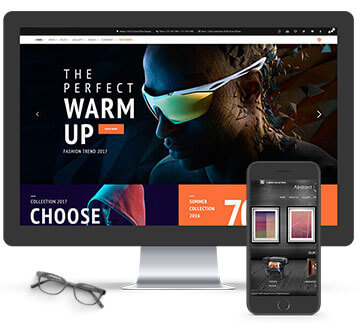 SEO Optimised
Our delivered websites are fully optimized so you don't have to worry about getting ranked in the top websites.

Free Features
Enjoy our amazing giveaways. Free Google AdWords voucher, free hosting plans and domain for a whole year.

Fully Customized
We don't use existing templates in website designing. Instead, we design the websites from scratch for perfection.