The Best WooCommerce
Website Development
WooCommerce is an open-sourced platform that provides businesses with extensive features and flexibility with a user-friendly experience making it a perfect solution for Ecommerce start-ups and businesses looking to test online shopping without investing large amount. WooCommerce seamlessly plugs into Wordpress websites allowing you to manage your website's content and Ecommerce environment easily.
WooCommerce
Website Development Overview
Highly flexible design options with integrations possiblity.
Strong support for mobile shoppers.
Payments via Stripe and PayPal. Accept credit cards, Direct BankTransfer, checks or Cash on Delivery.
Auto-detect your customer's address to make shipping and tax calculations simpler.
Display available products on other sites with an affiliate link for customers to purchase them.
Flexible to meet your business unique needs.
Open-sourced platform that has a FREE entry point that is perfect for small start-up businesses. There are limitations though and to get the most out of your WooCommerce website, additional plug-ins may be required.
Offer pain-free refunds through your WooCommerce dashboard.
Interested?
We Are Too.
We always have our eyes open for a few good clients. Contact us for a FREE design CONSULTATION.
Why INGIC Design Is The Best Web Design Company ?
At INGIC Design, we design websites that promise to establish businesses with a robust brand representation in the market.

Sleek Design
INGIC Design provides professional website designs with corporate and user-centric features to stand out from the crowd.

Robust SSL Security
INGIC Design maintains high quality security parameters that carry strong SSL trust factor to attract more clients.

Fastest Turnaround
Our expert web designers are able to deliver your first draft within 1 to 2 weeks of your order placement.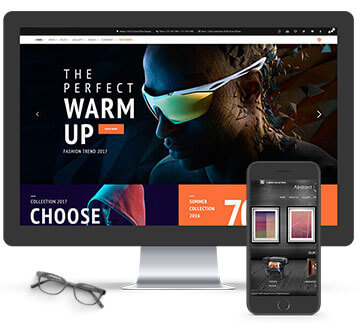 SEO Optimised
Our delivered websites are fully optimized so you don't have to worry about getting ranked in the top websites.

Free Features
Enjoy our amazing giveaways. Free Google AdWords voucher, free hosting plans and domain for a whole year.

Fully Customized
We don't use existing templates in website designing. Instead, we design the websites from scratch for perfection.